Comics and Books to Spark Every Imagination!
Welcome to Mind's Eye Comics, your cozy cool comic book shop located in Burnsville Minnesota. We carry Comic Books, Manga, Graphic Novels, Books, Collectibles, Toys, and Games. Come check us out!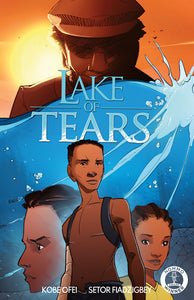 Mind's Eye Comics Exclusive!
Lake of Tears
A story of captivity and redemption told through the eyes of three teenagers who meet on the Lake Volta. It is an ode to the plight of many children who are trafficked and forced to work in Ghana's hazardous inland fishing industry.
Subscribe to our newsletter
Promotions, new products and sales. Directly to your inbox.